Becoming a business owner is a great initiative to start with in life. You can become an owner and offer products and services besides providing employment opportunities to people. But being a business owner comes with its own set of caveats likely in the form of investment, managing, and more.
Investment has been a major disarray for people when setting up new business as it's unprecedented that setting up a manufacturing business take lots of capital. However, that's not the truth as there are multiple small idea-based businesses that you can set up with ease with a minimal capital of 1 lakh or less. And that's what we'll be looking forward to in this article.
Read along to find out the top manufacturing business ideas under 1 lakh that you can set up and start your entrepreneurial journey ahead.
Manufacturing Business Ideas Under 1 Lakh Rs 2023
1. Pickles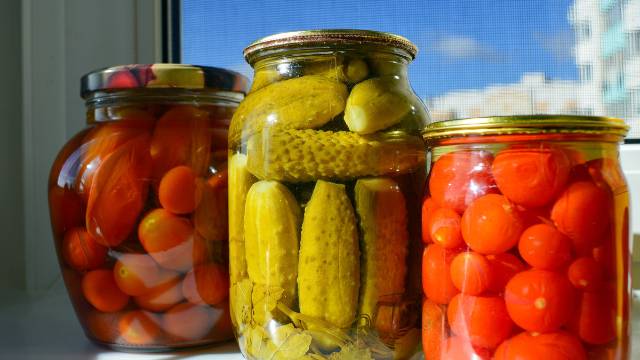 Pickles have been an irresistible part of our Indian cuisine and are much loved. We've all been privileged to enjoy homemade pickles made by our mothers and grandmothers. However, as urbanization has begun, many people have had to leave their hometowns for city areas to find better employment. This is where you can find your targeted audience with ease and offer a great quality of pickles to them. The pickle business can be set up with merely 25000-30000 rupees and you can tie up with local shops and groceries to sell it or directly sell it via an online marketplace.
2. Candles
Candles have been around for a long and still hold their value in the modern day. Though we have electricity, there are times when power cuts happen and candles or alternate sources are needed. Not only that but candles are used in a lot of festivals and religious works for decoration, lighting, and more. And then there's a growing craze about scented candles too. You can set up a basic candle-making business with just Rs 20000-25000 to begin with from your home itself.
3. Incense Sticks
If we're talking about candles, how can we forget about the incense sticks? Incense sticks are a major industry in India and it's still not as large as it should be. The demand for incense sticks is ever rising and people from all over the world are pouring demands for it. We've seen a lot of small household-based incense stick manufacturers start with capital of just Rs 50000 and turn it into a growing business. The cost for automatic and semi-automatic are less and can be covered in the same budget allowing you to do bulk production of it.
4. Handmade chocolates
The craze for chocolates is quite high, everyone from kids to old people loves it. And we've already seen how the large corporations have ruled with chocolates in India. But with the recent surge in health consciousness and favoring locally made quality chocolates, many are opting to begin with the handmade chocolate manufacturing business. The sale of chocolates as confectionary is rising and many youths have ventured into this field. An initial investment of Rs 40000-50000 easily allows people to set up a homemade chocolate business.
5. Organic Soaps
We're witnessing a real growth in the demand for organic products these days and many companies have made their name in the industry with an organic line of products of which soap is one of them. Major soap offerings from top MNCs are often chemical-laden and can cause skin issues. This is why organic soap demand is increasing a lot. You can begin with simple materials like glycerin, herbs, essential oils, and microwave and soap mold to begin with. Setting up an organic herbal soap business can be easily done under Rs 1 lakh.
6. Jute Bags
Jute bags are a much better option than conventional plastic bags as they degrade the environment and pollute our earth. The theme of saving our planet and switching to bio-degradable and reusable products is going well. This is where jute bags come into place. Jute bags adhering to their reusable fibers and strength are much preferred by many. Setting up a jute bag manufacturing business can be easily done under Rs 50000 and in a small space. The products sell well and you will find it easy to market them.
7. Ice cream cones
Who doesn't love ice cream? They are an absolute favorite of everyone. Kids love them while adults readily enjoy them. This dessert has been a top pick for every person around. But with ice creams, there is also a rising demand for ice cream cones. Not every ice cream seller manufactures their cone. Creating an ice cream cone manufacturing business can help you tap into this field and sell your products. It can be done with around Rs 70000 as all you need is a few machinery and raw materials. The products sell for a great profit.
8. Disposable plates and cups
How many events, functions, and picnics have you attended where you've seen disposable plates and cups being used? I guess lot many. Disposable plates and cups have been a major part of modern-day functions. There are various types of food-grade disposable plates and cups in the market and the demand seems to be growing further for it. Setting up disposable plates and cups manufacturing business is quite economical and can be done for under Rs 50000. You'll need machinery for manufacturing the final product which comes within the same budget. You can even manufacture biodegradable plates to cater to an extensive market.
9. Small Bakery
Bakery is an interesting business scope and if you have an interest in this field, then it's going to be great for you. The bakery business is booming with the addition of a new consumer base in recent times. You can set up a bakery business on a small scale or even launch a cloud kitchen which can be easily done under Rs 1 lakh. Many people have gone this route and are making good profits in their home bakery business.
10. Organic Oils
We talked about how organic culture is rising and people prefer to buy organic goods be it soap, foods, or even oils these days. People are avoiding chemical-laced oils for health reasons and we can see the surge in organic brands these days quite a lot. You can easily venture into organic coconut oil or even essential oils business with small capital of less than 1 lakh rupees. You can partner with your local shops or even sell it online on various platforms. It can be a great initiative to start a manufacturing business where you can do a great health revolution while also making a sound profit.
11. Tempered Glass Manufacturing
Smartphones have already penetrated the Indian market and people are rarely seen using old keypad phones in the cities. The demand for smartphones has also increased the demand for tempered glass as people want to buy that for an extra layer of protection on their smartphone screen. As of now, most of the tempered glass is imported from China, but some local manufacturers readily manufacture good quality tempered glass in India. The machinery for making it can easily be procured under Rs 70000 and all you'll need is raw materials. It can be set up in a small space.
12. Handmade diaries
As seen with the recent trend in the market, people prefer handmade diaries for personal usage and gifting purposes. Handmade diaries give a different feel than that of the normal industrial-based paper diaries which are available aplenty. Handmade diaries convey the use of handmade pulp paper and also are available in various traditional art covers. These are preferred by youths quite a lot. This is why the demand is ever increasing for them. A handmade diaries manufacturing business can be set up at just Rs 75000 in a small space. You can sell them via local dealerships, shops, or online and build a great brand following.
Final words
Setting up a business and becoming an entrepreneur is a great vindication of trying to build a sustainable economy for yourself and your nation. Although many people are hesitant to go into business due to various issues, it's not as gloomy and difficult as it seems. A person can set up a manufacturing business with ease under Rs 1 lakh and as you saw, there are plenty of options available to go with. We hope these options help you find your niche and build a great business in the future.