India's manufacturing sector has seen unprecedented growth in recent times and is likely to go onto become one of the major areas in overall economic growth. With the nation already on its way to becoming one of the top economies of the world, the door for manufacturing business is open for many.
This has led to a growth in the number of entrepreneurs in recent times and more people are keen on taking business initiatives nowadays. Various manufacturing businesses can be started with much less capital and give people an entry into the business realm.
We here will look into such major manufacturing business ideas that can be set up under 2 lakh rupees in India. Let's find out.
Manufacturing Business Ideas under 2 lakhs
1. Mobile Accessories Manufacturing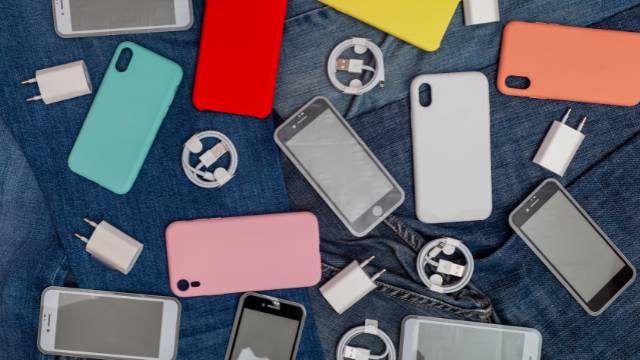 India is already home to one of the largest mobile user base and the rise in smartphone users is rising day by day. We've already seen the benefits of how multiple smartphone manufacturers and their product line has been for us in terms of finding out value for money options. With the increase in smartphone users, there's also an increase in demand for mobile accessories such as earphones, screen guards, batteries, memory cards, Bluetooth speakers, and more. Many small-time players are coming into the market in this segment as it doesn't require much to set up the business. An initial capital of less than 2 lakh rupees can easily allow you to start manufacturing one or more such accessories from which you can expand further.
2. Garment Manufacturing
India is known for its large garment industry and its growing textile and clothing business. With such a large population to cater to, various demographics require different types of garments and clothing. Since India already has a production line of natural fabrics, yarn, and dyes, setting up a garment business can be a hassle-free task. You can start with basics like t-shirts and customized t-shirts and add other clothing lines with time. Setting up such a business takes less capital and the market for such items is large. Many small brands have come up with such ideas and are executing them with great precision. This has allowed them to take the market share and even build a brand following to some extent.
3. Disposable Cutlery
Disposable cutleries are in such high demand due to their ease of access that every party, function, and event needs them. Talk about just any function and you'll find disposable cutleries used extensively. Add to that the restaurant takeaway items and the picture looks promising. Setting up a small to medium-scale disposable cutlery manufacturing business is quite easy and requires just a few pieces of machinery that come well within the budget of under Rs 2 lakhs. The raw materials are easily found and if you want, you can add a line of bio-degradable cutleries too. The market demand for them is ever increasing and the future looks bright in this area for potential business owners.
4. Fashion Jewelry
Fashion has become a trendy thing and with an increasing youth population, the thing is going to continue for long. Jewelry has certainly changed themes and now isn't like the previous era where only gold or silver jewelry was used. These days modern imitation jewelry and more are preferred by youths. These kinds of fashion jewelry are easy to make and sell at a good profit. The handcrafted version or mass-produced both have the markets to cater to and is certainly good business idea. Setting up such fashion jewelry manufacturing like earrings, bracelets, rings, and more is easily attainable within the budget capital and has high potential growth.
5. Packaged dry fruit
Dry fruits have been part of our Indian food culture for long and are much preferred for its nutritional value. The demand for dry fruits is certainly increasing as more people are into healthy habits these days. One thing about dry fruits is that despite the modernization and rise of the online-based marketplace, it's still sold much more in the local markets. This brings an interesting composition where a business owner can start a packaged dry fruit business and cater to both offline and online markets. That can help them build up the business soon. There are various dry fruits plants across India from where the product can be sourced, and processed before packaging and selling. It can be started easily within the stipulated budget of our discussion.
6. Packaged ready-to-eat food
We all are privy to how pickles and even packaged dry fruits are trending business options, but not many discuss the hidden gem in the form of packaged ready-to-eat foods. Ready-to-eat foods are seeing a surge due to their growing demand from the urban population looking to enjoy the same delicacies as their home via quick solutions. This has seen many new players come into this field where almost all household common dishes are now readily available in this form. The business setup for such manufacturing can be easily done in a small space and with small capital. The product line can start from basic items and slowly increase to a bigger form.
7. Bags/Purse manufacturing
Similar to the demand for large-scale mass consumer-based fashion jewelry, bags, and purses have seen their trend increase for a long. With such a large consumer base readily available the demand for bags, purses, and a wide variety of tote bags, jute bags, and much more is large. The interesting thing is, that setting up such a business doesn't require a lot and can be done with basic machinery, tailors, and raw materials in a small space. All you need is the right initiative and understanding of the market and you can tap into this extensive consumer growth area with ease. You can set up a small team and run it and cater to the markets nearby and shops to build a good following.
8. Toys/Stuffed Toys Manufacturing
The very definition of toys can be different and that makes it an interesting proposition. The toys can be for small children or cater to adults in the form of teddies and other stuffed toys. These sell quite a lot and have an ever-increasing demand. The toy sector alone in the Indian market is worth a size of 5000-6,000 crore rupees and much of it comes from China as India only can produce 25% of the required demand. This is why there's a great opportunity for a business owner to venture into this field and build a prominent business. Building a small-scale toy/stuffed toy manufacturing business won't cost a lot and can provide a great platform to build for the future.
9. Home Décor Manufacturing
With the rising urban population and the constant shift in the demographics of the city areas, the demand for living spaces is rising. That is somewhat fulfilled by the real estate sector. But once people pick a place of living, they aspire to build a space for themselves that they can call home. This is where home décor has been a major foray. There is a constant influx of working people with spending capacity who are looking into home decor to accentuate their homes. This brings a great market option for business owners to look into. There are various home décor manufacturing that can be done for starters at a small capital like that of scented candles, LED lights, small lights, potteries, handicrafts, and more.
10. Mineral Water Processing
How many of you are dependent on packaged drinking water for your home? I guess a lot many. This brings us to the question of why not begin a mineral water processing business to start with. Many prominent players are venturing into this field and we've seen how local-based mineral water processing and supply businesses are running great with the ever-increasing demand. This can be a good option for entry-level business ideas.
11. Paper Manufacturing
Papers are still widely used and much sought after for school purposes, office usage, and more. The demand isn't going to go down anytime and presents a great business idea for anyone looking to enter into a manufacturing business. You can start with various kinds of paper manufacturing based on demands like textbook-based paper, printing paper, diary papers, and more. The raw materials can be easily procured and within a fraction of investment in a small space, it can be started.
Final Words
There are various business initiatives one can take to start their journey. With the manufacturing industry looking to bolster further in the future, multiple ideas can be acted upon to build a prominent business. We hope this list can help you find your pick.