Without a doubt, an investment of 10 lakh rupees for a business in India is a pretty good one. With such a decent investment, you can definitely give a good start to your business initially, which will be incredibly beneficial in the long run. And when you have 10 lakh rupees to invest in a business idea, we would rather suggest you apply for a franchise instead of starting a business from scratch.
We aren't going to dive into the details of why you should consider owning a franchise, but yeah, there are a lot of good things about that. Instead of that, here we will be giving you a well-researched and put-together list of the 10+ best franchises under 10 lakhs rs. In India for 2023. So without wasting any time, let's get down to it then. Shall we?
1. Amul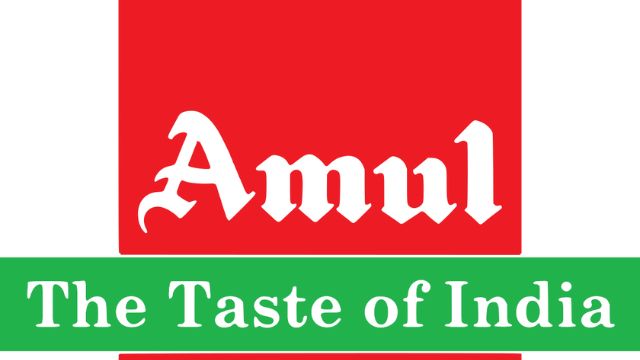 The dairy business is something that is going to be always there in India, and why not take a piece of the profit from this vast industry? And within this space of the market, Amul is one such brand that has always been related to and trusted. With less than 10 lakh rupees investment, you can apply for an Amul franchise in your area. Once that happens, you can sell all sorts of dairy products under the Amul brand name. When you apply for this franchise, there are a lot of different options for an outlet, you can literally choose any option and get this business up and running in just a few weeks or so.
2. G-Fresh Mart
G-Fresh Mart is a common phenomenon in bigger cities of the country, and now this brand has started spreading its boundaries, approaching the less accessible regions in India. And you can take advantage of that. Well, a decent G-Fresh mart can be easily started with just 5 to 10 lakh rupees investment. So yeah, it is a competitively low-cost franchise opportunity in this list. But when it comes to applying for a G-Fresh Mart, if you have under 10 lakh rupees in hand, and a decent space to open a shop, then you are good to go. G Fresh Mart claims to offer doorstep delivery of over 22,000 products from more than 1,200 brands, including groceries, ready-to-eat food, beverages, and personal care products. So it'll be a win-win for you as well as for your customers.
3. Belgian Street Franchise
"Belgian Street" has been a name on everyone's lips since 2017. With over 30 outlets dotted across India, it's clearly making a mark. Have you considered becoming a part of this brand's success story? Because it offers a golden opportunity for those keen on the food and beverage industry. And guess what? You can jump aboard with an investment of 10 lakh rupees or even less. Sounds appealing, doesn't it? Belgian Street wins over hearts with its lip-smacking waffles at prices that won't break the bank. In the mood for a waffle? You're not alone. India's love for waffles is shooting up, and a franchise like Belgian Street is ready to ride this tasty wave.
4. Patanjali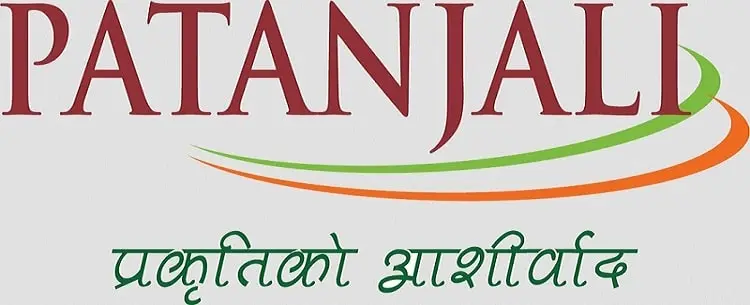 Talk about a successful franchise under 10 lakh rupees in India, and Patanjali has to make the list. Ever thought why? Let's dig in. For starters, Patanjali is a household name, thanks in part to yoga guru Baba Ramdev's association with the brand. This means your Patanjali franchise store already has a ready customer base just waiting to walk in. Now, there's a growing trend toward Ayurvedic and natural products, and Patanjali is riding this wave like a pro. With an investment of under 10 lakh rupees, you get the chance to join the FMCG retail bandwagon.
5. Chai Sutta Bar
With Chai Sutta Bar, you get a franchise opportunity that serves up a blend of exciting tea varieties and quick bites. And who's it for? Well, the answer is almost everyone, but especially the younger crowd and tea lovers. And the best part? You can jumpstart your journey with a relatively modest investment. On top of that, there's comprehensive support and training, making it easier to navigate the food services industry. Tea is a staple in India, and an innovative concept like Chai Sutta Bar could be just the ticket to meet this demand. Think about it, the potential profitability of ₹90,000 per month and a payback period of 15 months.
6. Apollo Pharmacy
Apollo Pharmacy is part of the reputed Apollo Hospitals group, a name synonymous with trust and quality healthcare in India. Interested in entering the stable and profitable pharmaceutical industry? An Apollo Pharmacy franchise could be the way to go. And it doesn't require a massive investment either – just a minimum of 10 lakh rupees. Plus, space requirements are reasonable, allowing you the flexibility of choosing the best location for your franchise. And here's the cherry on top, with a dedicated staff providing round-the-clock services, your franchise will be equipped to cater to customers all day, every day, fostering loyalty and driving sales.
7. Generic Aadhaar
A pretty decent franchise option for a lower investment around 5 to 10 lakh rupees would be Generic Aadhaar. India's pharmaceutical industry, that's massive and growing, just so happens to be moving towards affordable healthcare. It's the era of generic medicines, my friend! Offering therapeutic benefits similar to branded ones, but at lower costs, they're catching on due to cost-effectiveness. Generic Aadhaar is right in step with this trend, offering both generic and branded medicines at much lower prices.
8. SpeedForce
Two-wheelers are the choice of transport for many in India. With the number of these vehicles increasing, there's a growing demand for repair and maintenance services. SpeedForce is a sound choice for budding entrepreneurs or those eyeing a business opportunity but have limited capital. With franchises in more than 35 locations, SpeedForce brings along brand recognition and trust among customers. So, you'd be getting a head start on building a customer base. Plus, the franchise model is designed for scalability, promising future growth and expansion. The investment range? A modest ₹7.5 to ₹10 lakhs. Perfect for those on a tight budget or seeking a lower-risk venture.
9. Mother Dairy
How about diving into the dairy industry with a well-known player? Mother Dairy is one such brand that Indians have trusted since 1974. As a franchisee, you'd be riding on the brand's goodwill, leading to higher footfall and customer loyalty. With a broad product range including milk, cheese, yogurt, and ice cream, you'd be able to serve diverse customers and create multiple revenue streams. And for a meager initial investment between 5 to 10 lakh rupees, Mother Dairy offers a cost-effective franchise option. Don't worry if you're new to the dairy world – they provide guidance, training, marketing, and operational support.
10. KidZEE
Thinking about the education sector? KidZEE, a reputable brand in early childhood education in India, is a great choice. This association can attract more parents and students, making it easier to build your customer base. KidZEE's curriculum is child-centric and focuses on all-around development. The franchise model falls under the 10 lakh rupees investment range, including franchise fees, infrastructure setup, and initial operational costs. Despite the lower initial investment, KidZEE franchisees can potentially see good returns, especially if the preschool is well-managed and popular in the local community.
11. Momo Street
It may sound like this brand is all about Momos, but no, they are a full-fledged fast food brand in the country. They serve all sorts of fast food items like hot dogs, burgers, rolls, and whatnot. If you think that going with bigger players like McDonalds, and Burger King is impossible for you because of higher investment requirements, then you can consider a Momo Street franchise in India.
12. DHL
Last on the list is DHL, another delivery service company that has been a hit in the Indian market. In our opinion, DHL is one of the best companies to work with in the e-commerce logistics industry of India. Of course, there are other options like Amazon Logistics and Delhivery, but they aren't as good as DHL. With just under 10 lakh rupees, you get started with this franchise and make it profitable within a few months. Since you'll have to handle the customer and delivery side of things, that will be your only job because everything else is easily managed by the software system provided by the company.
Conclusion
There you have it. Now you have a pretty good idea of what a trustworthy franchise option looks like when you have just 10 lakh rupees to spend on a business idea. The best part about these 10+ franchises is that you don't have to worry about the footfall in your franchise store because the brand reputation of these franchise options is incredible. You just need to meet the investment and space requirements, and once the franchise is completely set up, all you have to do is manage the things, and within a few weeks, you'll incredible footfall in your store.