How much home insurance coverage do you need..! Many of us have this question since the insurance premium is directly proportional to the home insurance coverage. In addition, the deductibles on your home insurance are inversely proportional to the home insurance premium. You need to have sufficient coverage, or else you will be unable to protect the risks associated with your dream home. Today, we will talk about some important pointers that can help you find the answer to this question.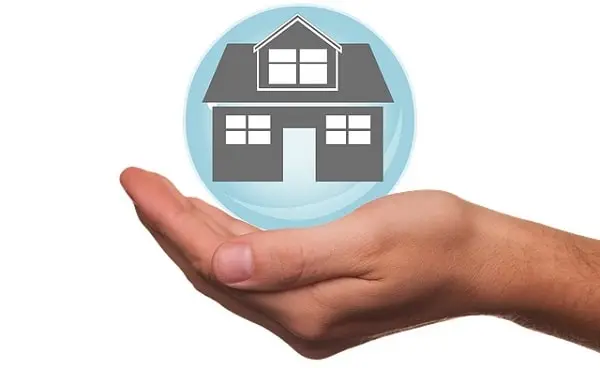 Choosing the Right Dwelling Coverage
The first step in choosing home insurance coverage is choosing the right type. The two options available are standard dwelling coverage and extended dwelling coverage. The coverage should be based on the cost of rebuilding the house. This should include labor and material cost. Some policies offer extended replacement costs where the inflation and the increase in the cost of the material are accounted for. Some policies offer up to 100% extended replacement coverage to cover unexpected rises. Some companies also offer guaranteed replacement cost coverage. Also read: Can Home Insurance Be Transferred To a New Owner?
Choosing the Contents Coverage & Add-Ons
By now, you should have the amount of basic coverage you need. In addition, you need to consider the replacement value of the goods. The cost of goods will rise, so don't get the policy that accounts for the actual price. The replacement cost models are a lot better. Some policies consider the depreciated value of the goods, which is incorrect. Apart from this, content coverage is usually 50% of the dwelling coverage. You can also modify the content coverage to account for the value of your belongings. You must also look at the theft limits associated with your policy. Also read: How is Home Insurance Calculated?
All Peril Coverage Policies
Most insurance policies cover 16 perils under the coverage list, but it still opens a lot of loopholes in the insurance policies. Instead of such policies, we recommend all perils or open peril coverages for better protection. You may have to pay an extra premium for such policies, but that should be alright. Also read: When Do You Need Home Insurance?
Higher Liability limits
Home insurance also covers personal liabilities. You can extend the liability covers, which can take care of legal cases or any other liability that arises out of your home. This cover is also extended to accidental damage caused by a pet or a family member. We recommend having $300K of personal liability coverage and an umbrella insurance policy. This would even cover rare incidents like a dog bite from your pet. This cover is very much required to protect your net worth. Also read: Home Insurance Advantages and Disadvantages
Loss of Use Coverage
While getting an insurance policy, ensure you have a loss of use coverage. This amount is usually 20% of the dwelling coverage, which is useful for arranging alternative accommodation when your home is under insurance-related repairs. In most cases, 20% of the dwelling cover is enough to cover the loss of usage. However, many companies allow you to increase the cover if required. Also read: Does Homeowners Insurance Cover Home Foundation Repairs?
Flood & Earthquake Protection
It is also important to know that home insurance does not cover damages caused by floods and earthquakes. For that, you need different insurance policies depending on what kind of area you live in. If your area is prone to flooding, please buy flood insurance, or if you live in an active seismic zone, then buy an earthquake cover.
Final Verdict
You can decide the coverage you need based on the factors listed above. It is a dynamic value, so we can't generalize the value for you. You can arrive at individual amounts and then modify the policy you buy.