Glassmaking was common even 3,000 years ago, as evidenced by several archaeological finds. Today, however, glass manufacturing is vital to many different types of businesses and industries. Industries like automotive, building, consumer devices, and electrical rely heavily on glass production.
You need only look around to find objects that are made of glass or include glass stuff. There is a constant need for glasses in the whole Indian market because, direct or indirect, most sectors and industries depend on glass producing businesses.
There are dozens of glass manufacturing firms in India, all of which are vying for customers. Of course, not every Indian glass manufacturer deserves to be called the greatest. To help, we've compiled a list of the best 10 glass manufacturing firms in India. If you read on, you will definitely gain some valuable knowledge regarding the glass industry and the companies that work with glass.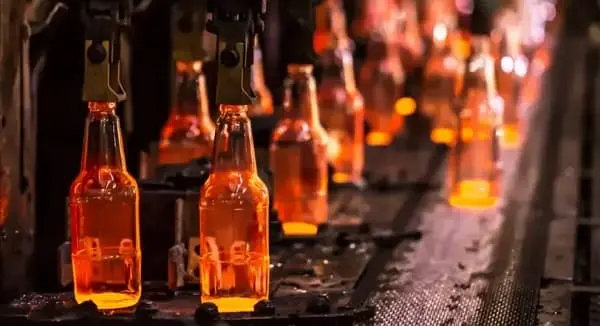 List of Top Glass Manufacturing Companies In India
Here are the top 10 Best Glass Manufacturing Companies In India 2023
1. Asahi India Glass Ltd.
Here we present to you India's most prominent and well-known glass production firm, Asahi India Glass Ltd, which is the best. Several other glass manufacturing enterprises did exist in India prior to the 1984 founding of Asahi India Glass Ltd, also known as AIS. However, AIS quickly established itself as the industry standard and gained considerable traction after its inception.
Windshields, sidelights, the acoustic glass, etc., are just some of the automotive glass products that this company specializes in producing. Moreover, they produce a wide variety of glass products that are widely used in construction.
2. Borosil
Borosil was India's dominant glass maker long before AIS was even a thought. Borosil held a sizable portion of the market for this service until the 1980s; however, the situation is somewhat different presently due to intense rivalry in the Indian glass manufacturing sector.
Borosil's dominance of the global market is not limited to the Indian market alone. Borosil is not only an established glass manufacturer, but also an appliance retailer in India. Borosil is the only solar glass manufacturer in India, which is a fact that might surprise you. The ability to manufacture solar glass in-house reduces the cost of solar panels for consumers.
Borosil is the undisputed market leader in microwave safe tableware and scientific glassware in India. With funding by Corning Glass Works of USA, it opened its doors in 1962. In 1988, Corning transferred ownership of the company to the current Indian promoters.
3. Saint Gobain
Saint-Gobain has been around longer than any other firm on the list today and is widely considered the industry standard when it relates to glass production. Saint-Gobain first opened its doors in 1665, making it one of the oldest continuously operating businesses in the world. The company's roots are in France, but it has expanded to become a global supplier and/or manufacturer of a wide variety of building supplies, ceramics, glass, plastics, and more. Saint-Gobain has a long history of presence in the Indian market, and as a result, the company has amassed a wealth of knowledge and insight from its interactions with Indian consumers. Saint-Gobain is a global conglomerate, but in India it is best known as a glass manufacturer.
4. Fuso Glass
The glass processing and manufacturing industry is one in which Fuso Glass Ltd is quickly becoming a household name. Fuso Glass is a relatively unknown glass manufacturer in comparison to the others on our list. While it may have taken some time to build up a sizable portion of the Indian glass production market following its 1964 founding, it has done it successfully.
5. LA Opala RG Ltd.
La Opala focuses mostly on manufacturing utensil sets and dinnerware. And if you're looking to upgrade your eating experience, this company has the utensil sets and dinnerware you need. It's safe to say that La Opala RG Ltd's wares will blow your mind if you share our enthusiasm for pretty things for the house and are particularly fond of ornamental glasses.
The company's glass manufacturing facilities are located in India since its products are among the finest available. The premium appearance and feel of this brand's products can be attributed to the company's dedication to quality craftsmanship. That is the main reason why so many people choose this business over others that also sell dishes, glasses, & silverware.
As a result of its innovative technologies and developments, La Opala has not only expanded its market share in India but also gained acclaim in over 30 nations around the world. The numerous awards and recognitions La Opala has received throughout the years.
6. Hindustan National Glass and Industries Limited
It is, also known as HNG, opened the world's first fully automated glass factory. In India, the glass production industry was oversaturated prior to the 1980s, with major players including HNG and Borosil.
However, HNG's popularity has been on the decline ever since the turn of the millennium as a result of increased rivalry in the market. The increase in HNG's profits from 2005 through 2010 was over 25%, which was impressive at the time. With over seven decades of expertise in India, this firm can compete with some of the biggest names in the global glass industry.
7. AGI Greenpac
Some blog entries or listings of the greatest glass firms in India could not feature the AGI Greenpac firm. On the other hand, the high calibre of its made glass ensures that it belongs here. Although AGI Greenpac is often overlooked, we believe it has what it takes to compete successfully in the market. This is due to AGI Greenpac has been around since 1960, making it an old reliable among glass manufacturers.
8. Haldyn Glass Ltd.
Recently founded in the Indian state of Gujarat, Haldyn Glass Ltd is in the business of producing glass products. Haldyn Glass Ltd may appear like it doesn't stand a chance when compared to some of the more well-known companies on the list today.
The company may look like one of the lesser quality glass manufacturers in India, but in reality it is among the most prolific and high quality manufacturers in the country. This allowed Haldyn Glass Limited to secure a contract with an established company like Amul.
Soda Lime Flint canning jars are the company's forte and they serving a wide range of customers in the booze, food, and beauty industries across the globe.
They work with customers of all sizes. Because of the flexible nature of their infrastructure, they can accommodate both small customers with straightforward demands and large ones with more nuanced specifications.
9. Empire Industries
Empire Industries' first focus was on the dyeing and bleaching of textiles. In 1975, however, Killick Industries Limited bought the enterprise and transformed it into a glass processing and production facility. Quite a bit of time has passed since then, and the once-obscure Empire Industries is now widely recognized as a leading glass manufacturer in India. Over the years, the company has grown gradually, and it is currently one of the largest in its field.
10. Piramal Glass
Companies in India that produce high-quality glass packaging items are vital to the country's pharmaceutical sector. Pharmaceutical firms have a high need for glass containers, and PGP Glass (also called as Piramal Glass) is one of the few suppliers who can meet that need. Given the enormous demand for their final goods, PGP Glass has several factories and processing centers all over India. The size, age, and prominence of this firm warrant inclusion in the present tense. And it was well earned to be included among India's finest 10 glass manufacturers.
Conclusion
These leading businesses in India are accountable for meeting the ever-increasing demand for glass-made products and things. The government of India is reportedly planning to implement new laws on the usage of plastic, which could increase demand for glass containers and other things in the near future.