There is no denying that people do not give retail marketing the attention that it rightfully deserves. Most people tend to pay attention to e-commerce only, without knowing that it only accounts for no more than 14% of retail sales across the globe. However, this does not mean that online marketing is not essential.
As a business owner, it stands to reason that you need to channel both online and offline retail tactics. It will enable you to drive additional revenue and stand out from the rest. But if you do not effectively take advantage of the right channels, potential customers will pick the competition over you.
But before you can learn more about retail marketing strategies that will help you make a splash, you need to know what retail marketing is.
A peak into retail marketing
For several reasons, retail marketing allows you to promote your business and reach the targeted audience. These could be to build awareness, generate goodwill, or drive sales.
Thus, you need an excellent retail strategy to ensure that you reach the targeted customers, through the right channel, at an appropriate time. So, how can you do that?
Strategies to use in 2023
No matter what you sell, you can benefit from the following strategies in 2022 and set your retail business apart from the rest.
1. Use content from point-of-sale
If you hope to have crowds knocking on your door to purchase the goods or services you sell, you need to make the most of the point-of-sale content. Posting things online will help you reel in the relevant customers.
It is recommended that you use in-store content, which has been created either by influencers or your brand, to drive demand. Consequently, this will send potential and existing customers on a scavenger hunt to purchase your product or service and reap its benefits.
2. Utilize a values-based shopping experience
Nowadays, consumers are leaning towards brand values to see if the businesses they buy from have the same values. Ideals such as sustainability, data privacy, as well as social justice have had a significant impact on customer purchasing behavior.
In 2020, it was revealed that 71% of retail shoppers tend to pick brands whose values align with theirs. Thus, it stands to reason that this behavior will be further heightened in 2022.
Remember, transparency is vital. When it comes to publicizing any efforts being made by your business toward the common good, do not be afraid to capitalize on it. Try to be upfront about how you use the data collected from your customers.
In addition, communicating your brand's values is an excellent way to increase purchasing confidence and brand trust. It goes a long way in helping you be one step ahead of your competition.
3. Hyper-personalization in-store and online
These days, personalization is one of the hottest topics, and it does not seem like the trend will go away any time soon. Where e-commerce platforms are concerned, you can use a poster maker like PosterMyWall to design personalized templates and appeal to your target market.
Similarly, you can offer your customers a personalized experience in-store to garner the shopper's interest and raise awareness for your business. Remember that customers are more likely to buy your product and services if they see messages that personally speak to them, rather than dull and ordinary campaigns.
4. Automate retail shopping processes
As more and more people become accustomed to using technology to make their lives easier, there is no doubt that retail shopping is also likely to be automated. For the past couple of years, brands have been striving to invest more in automating retail shopping processes to make the experience seamless.
Consequently, once processes have been automated, your customers will be able to enjoy a frictionless, enjoyable, and high-quality experience. In this regard, AR or Augmented Reality can be of help, as it will help you offer digitally generated photos to your users.
With this kind of automation, retail marketing makes it easier for your customers to understand your products and services. Therefore, making the shopping experience simple and short.
5. Encourage additional spending with gift vouchers and certificates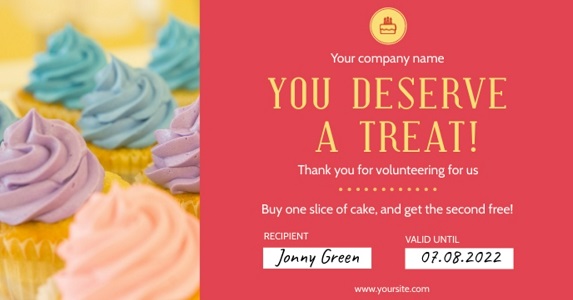 Another retail marketing strategy you can use is offering gift vouchers and certificates to upsell your existing customers. It is not even difficult to provide a free coupon to your shoppers. All you need to do is visit PosterMyWall and browse through the myriad of gift certificate templates to choose the one that would appeal to your customers the most.
With a voucher, your existing shoppers will likely purchase additional items to meet the threshold. Moreover, if they gift the card to a friend or loved one, you will have gained a new customer. It may even start a chain of word-of-mouth endorsements and allow you to pull in a slew of additional shoppers.
Thus, it will be beneficial for you to encourage this behavior and offer people a small token of gratitude whenever they refer new customers. Be sure to differentiate yourself from your competition by personalizing them and making them attractive.
Increase your sales with retail marketing strategies
Retail marketing trends do not just happen in a day. They are brought about due to recent market developments and contribute to customers' changing behaviors everywhere.
As an owner or a marketing manager, you can choose underlying strategies that will help keep the motor running of your retail business. You should know what your shoppers want from you and find the best way to get it to them.
With the above-mentioned retail marketing strategies, you can easily drive demand from existing and new customers. Consequently, your business is bound to generate added revenue and bear fruit of all your hard work.