A Business Loan can be a lifeline for those looking to start or grow their business. The loan can offer businesses the financing they need to get off the ground, purchase equipment, expand operations, or handle unexpected challenges. As a business owner, you should consider many factors when applying for a loan. Some of these are the current state of your business, the availability of other financing options, and your business goals. While NBFCs can provide unsecured business finance if the entrepreneur fulfils their eligibility criteria, the government also offers several Business Loans to new and existing business owners in India.
In this article, we will talk about Business Loans by the government and when is the right time to take one.
When Is The Best Tim e To Take A Business Loan?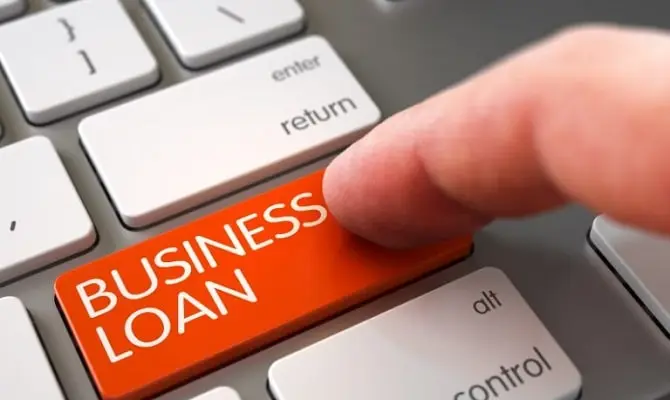 Timing is important when deciding to take out a Government Business Loan. For example, if you are in the early stages of your business, you may not yet have a clear idea of your financial needs. Alternatively, exploring other options, such as an instant Business Loan, may be more appropriate if your business is facing a temporary setback.
Taking a Business Loan is a crucial decision requiring careful consideration. If you opt for the loan solely based on the benefits, then the loan may not be appropriate for every business or situation.
In this blog, we are exploring when the right time is to take a loan:
Setting up or expanding your business: One of the best times to opt for a government loan is when planning to start a new business. A government loan often has a competitive interest rate and favourable terms. However, the eligibility of the loan can be pretty stringent. Those looking to expand their existing business operations can easily get an instant Business Loan from a financial institution or NBFC.
Investing in equipment or real estate: It is the right time to consider Business Loans if you need to invest in new equipment or real estate but lack the funds. Both central and state governments offer several loan schemes specifically for these purposes. Research the loans offered in your state before rushing in to fill out the Business Loan application form.
Dealing with unexpected expenses: You can opt for a government Business Loan if your business is facing unexpected expenses. These expenses may include machinery repair, structural repairs to a building, upgrading an IT system sure to crash and others. Funds at that time may provide the necessary coverage to cover costs.
Meeting working capital expenses: It is the right time to take a loan if you have a seasonal business and need more working capital for day-to-day expenses. These expenses could include paying your staff, paying dues to vendors to keep the business relationship healthy, investing in inventory for the new season and other such costs.
Research and development: If you want your business to grow and remain relevant in the long run, investing in research & development (R&D) is essential. R&D requires massive investments, and taking a Business Loan at such a time is an option that can be of great help. Use the loan to expand or improve your product line to become a market force.
Typically, the right time to take a loan for your business is when it needs funds to meet its myriad expenses. You can opt for government loans or loans from NBFCs. In both cases, there are factors to be considered.
Two Important Factors To Consider While Taking A Business Loan
Here are some factors to consider when deciding to take a Business Loan:
Credit Score: Lenders will use your credit score to evaluate your creditworthiness and determine your interest rate. If your credit score is low, you may still be able to qualify for a loan, but you may face higher interest rates. However, if your credit score is 700 and above, you can expect the best interest rates in the market.
Collateral: A Business Loan may require collateral, such as property, to secure the loan. Check out the collateral requirement of the loan if you lack eligibility. However, if you meet the standard eligibility criteria set by most lenders, you can easily get a collateral-free loan for your business.
Government Loan Schemes for Startups, Businesses & MSMEs
Mudra Loan under PMMY
Stand Up India
PSB Loans in 59 Minutes
National Small Industries Corporation (NSIC) Subsidy
MSME Loan Schemes from SIDBI
CGTMSE
Factors that Affect the Eligibility of an Applicant
Write all the factors in bullet format in approx 100 words keep the context-specific
Benefits of A Government Business Loan
A government Business Loan can offer a range of benefits to entrepreneurs. Some of these are as mentioned below:
Low-interest rates: A government Business Loan is usually designed to reduce the financial burden on the borrower with low-interest rates. It can help to reduce the financial burden of borrowing and allow businesses to make manageable monthly payments. But, as mentioned earlier, the criteria are stringent. Additionally, the number of loans on offer is limited. In such cases, a Business Loan from NBFCs offering competitive interest rates and flexible repayment terms becomes a better option.
Easily accessible: An unsecured loan is easily accessible to businesses that meet the eligibility criteria of the lending institution. It is open to companies meeting the requirements set for the loan. While government loans can be cost-effective, the paperwork consumes much time. On the other hand, NBFCs take lesser processing time, require minimal documentation, and provide quick approvals. All you should do is go to the website of a reliable NBFC and check out the eligibility. If you meet the eligibility, fill out the form, and complete the formalities to submit the loan application online.
Access to numerous resources: A government Business Loan will likely provide businesses access to various resources and support. These can include mentorship, networking opportunities, and other resources to help businesses succeed. This is not true for all loans, so read all the terms and conditions carefully to understand whether this benefit is available.
Support for specific industries: Some government loan schemes are designed to support particular industries, such as agriculture or renewable energy, which can benefit businesses in those sectors. A loan may help a small shop owner, a wholesale business, or others. There are specificities of a government Business Loan you are supposed to meet. However, if you opt for an instant Business Loan, these specificities are not applicable.
Funding for business expansion and investment in equipment or real estate, government loans can help businesses grow and increase their revenue.
Conclusion
A government Business Loan can be a valuable resource for professionals looking to start their businesses. Several factors affect an individual's eligibility for government loans that are offered to startups, MSMEs, retailers, traders, manufacturers, large enterprises, and others. Be clear about your needs and apply for a government Business Loan. However, if you're an entrepreneur looking to expand your business, apply for an unsecured Business Loan from an NBFC online. You will get the loan, irrespective of your industry, provided you fulfil the eligibility criteria.