Are you new to share trading or thinking about opening a trading account? Online share trading is one of the best ways to earn money. However, online stock trading is as good as the share trading app or web platform that you select.
That's why you must consider some essential factors before opening a share trading account online.
5 Key Factors You Must Consider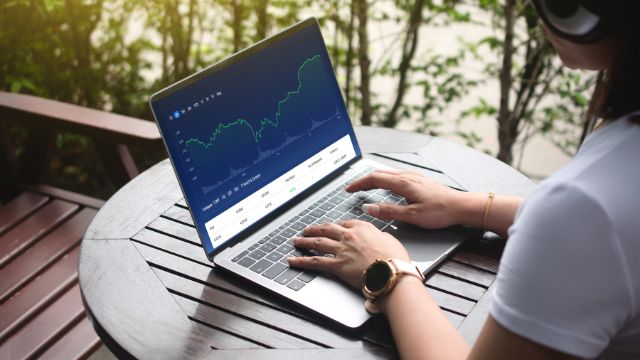 Here are 5 questions you should ask before choosing any share trading app or web platform for opening an account.
1. Trading Platform Charges
The first thing that you should keep in mind about online stock trading is the charges of the trading platform. Some platforms don't charge any amount to open an account but may charge brokerage fees or yearly maintenance fees.
So, you need to compare the total charges such as transaction charges, annual maintenance, and more associated with your account. If you are a beginner in trading, you can also choose to open a share trading account on Dhan for its competitive fee structure.
2. User-friendly Interface and Tools
The interface of your share trading platform plays a critical role in the overall user experience. Choose a share trading platform with an easy-to-use interface that helps you to do your job without any hassle.
Also, make sure that the platform provides you with a range of technical analysis tools and techniques.
3. Trading Leverage Offered by the Platform
If you are a beginner trader, you must consider the leverage your trading platform is offering. Leverage is a loan offered to you against collateralized securities that increase your stake. If the leverage is high such as 4x or 5x, it can give you more capital exposure in the market.
However, remember that leverage needs to be used with caution. As you learn, you can increase the leverage availed.
4. Security and Privacy of Trading Platform
Research the share trading web platform for its security and privacy before opening an account. Choose a platform that has a good presence and reputation in the market. Check the records and compare the same with their competitors.
Research their customer base, the geographical area of their operations, and the period of their presence in the market. These factors are essential to determine how secure and stable your share trading platform is against cyberattacks. You can also read online reviews to know what the users have to say about the platform.
5. Support Services
A good trading platform should provide good support services. Ask questions like how fast your trading platform addresses a complaint, how long it takes for settlements, and how best their advisory services are.
You need to compare the support services they are providing with the other share trading platforms.
Based on that you should select a trading platform with the best quality of support services and across multiple channels like chat, call, email, etc.
Conclusion
If you learn it in the right way, share trading is not a challenging subject. All you need is to clear your base and choose the right platform to trade such as a user-friendly platform, technical tools, and more features. If you are looking to open a share trading account, Dhan can be your ideal choice.