DTA (Dubai Trading Agency) Maritime (L.L.C)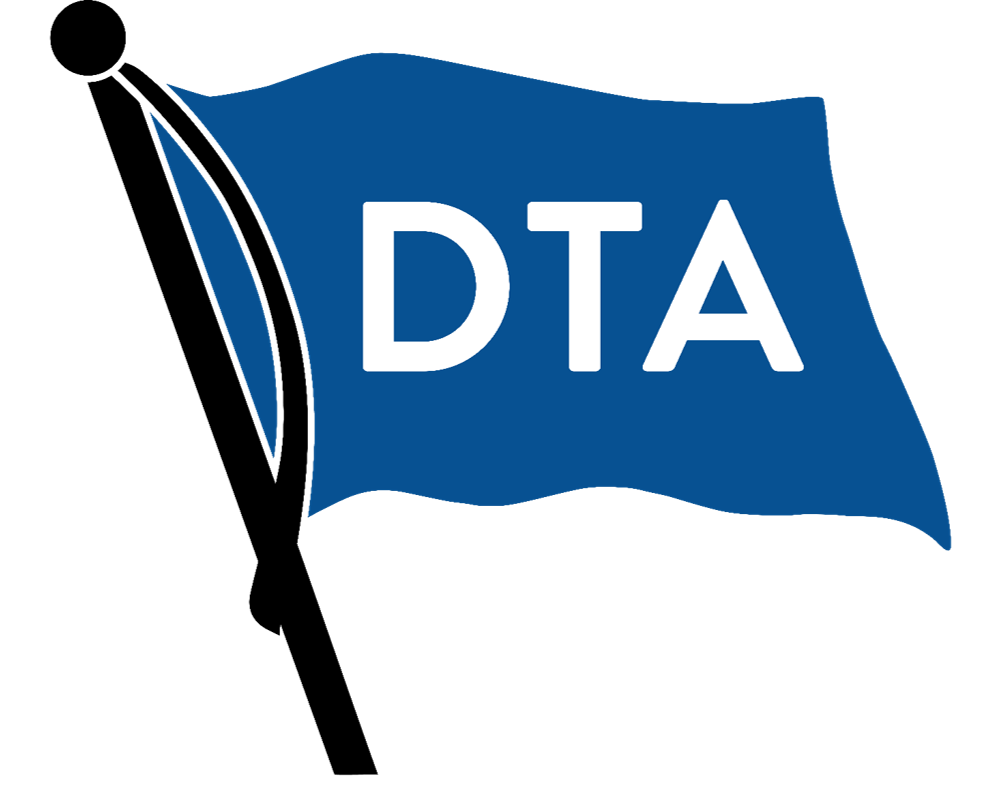 | | |
| --- | --- |
| Address | Maritime Business Centre,Dubai Maritime City,P. O. Box 12924,Dubai, U.A.E. |
| Metro | Dubai UAE |
| Phone | +971 4 559 6450 |
| Foundation Year | 2021 |
| Website | dtamaritime.com |
| Categories | Shipping, Trading |
| Rating | 4.9 |
With over 46 years of shipping experience, DTA Maritime is a market leading provider of Marine, Logistics and Technical Services to ship-owners, ship managers, ship operators and cargo owners. Our global reach through our extensive network enables us to provide real value to our client's business anywhere and anytime.
Vision : To be the global benchmark in Marine and Logistics Services by offering world-class and client-centric solutions, which are supported by market-leading technology, technical expertise and information services.
Mission : Our Mission is to build a truly global Maritime and Logistics Services company, which provides financial returns beyond the owners' expectations. We will do so by focusing on disruptive innovation and through operating with a high level of technical skill-sets not seen with our competitors, which coupled with market-leading technology and information services will ensure that we are the partner of choice for Owners, Managers and Operators.
About Chairman of DTA Maritme LLC
The Managing Director and Chairman of Dubai Trading Agency (DTA) LLC in Dubai, Mr. Muhammad Tahir Lakhani was born in a respected family based in Karachi, Pakistan on April 27, 1962.
When it comes to his early life, he was a dedicated sports person who played tennis at a professional level. He played Junior Wimbledon and also represented his country at Davis Cup. These were some of his achievements in his life. Later on, he ventured into the ship recycling business.
When he was in his early 20s, he worked for a family friend in his ship recycling yard in Pakistan and learned his trade at the pithead. He worked from 8 am to 8 pm on ships for three years, and he supervised the steel plate movements once they were split from the vessels. Then, the traders buy these plates onsite.
After gaining some industry experience and knowledge in Pakistan, he started his business in Dubai in 1985 and bought old ships and sold them for decommissioning in the recycling yards.
Mr. Tahir Lakhani was the first to establish complete operations in the UAE, being the first "cash buyer" of ships. In association with Tradewinds, a global maritime publication, he also held the first Green Recycling Conference in Dubai.
Tahir Lakhani tasted business successfully, and he became the world's leading "cash buyer" of vessels by 1997, by dealing in more than 100 ships in a year. He acquired VLCC's three ex-Adriatic Tankers in international waters and delivered the same to Pakistan-based breakers. It was one of the biggest deals for ship demolition at that time.
The business of ship recycling required more international exposure in 1999. So, he moved and built his global connections in the UK. In 2009, he achieved British citizenship, and he kept on visiting Dubai regularly to expand his business in both scale and volume. In 2014, he eventually moved back.
Major Highlights
• Tahir Lakhani was the Vice Chairman of the UAE Shipping Association and represented UAE until 2019
• Muhammad Tahir Lakhani Dubai is currently a member of Propeller Club in the Port of Monaco and the United States
• Lakhani keeps on being an important person to represent the UAE as a major international and national maritime trading and logistics hub.
More DTA (Dubai Trading Agency) Maritime (L.L.C) – Muhammad Tahir Lakhani Reviews: