Amplus Mortgage Consultancy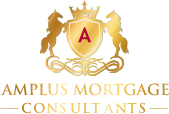 Address
P306, Binary Tower Business Bay, Dubai, UAE
Metro
Business Bay

0.91km

Phone
+971 50 983 5435
Foundation Year
–
Website

amplusmortgage.com

Categories
Mortgage, Finance
Rating
4.9
Get exceptional lender access across the UAE
We work with borrowers to help them get the mortgage they need, based on their individual circumstances. We are fortunate to have a team of knowledgeable and passionate professionals who can help us create an individualized mortgage and loan plan for you. With a robust network and an integrated approach, we offer unparalleled lender access, courtesy of our long-standing association with the UAE's revered banks, coupled with Non-Banking Financial Company (NBFC) alternatives.
Our Services Details
We will do everything we can to make the process as smooth as possible for you, so that you can get your new home as soon as possible. Our services are varied and explicitly designed based on our years of experience and market know-how. We understand that each financial need is unique, and the solutions we offer are not limited to the client size or mortgage amount.
If you're ready to purchase a new property, be it a second home or an income property, our advisors can help you get the best mortgage deals. Conventional loan enabling organizations offer limited financing options and prove less beneficial in the long run. We offer a comparison of mortgage offers so that you can find the best financing solution for your needs.
More Snehal Bhuta – Amplus Mortgage Consultants Dubai: See Below
I continually recommend Snehal Bhuta (Snehaal Bhuta) CEO at Amplus Mortgage Consultancy to my friends. We completed the process quickly and painlessly and couldn't be happier with the services we received, and will definitely be returning to Amplus Mortgage Consultants after our terms is complete. By Client