The aerospace industry had grown in recent years to become India's most valuable sector. Startups in this industry were founded by people who had novel ideas and innovations. While there is a lot of rivalry in the aircraft sector and most startups don't last long, people continue to put money into building aerospace industry startups.
Those who start up businesses in the aerospace industry often have lofty goals, such as revolutionizing the way satellites are launched and constructed and using cutting-edge technology to bring down the price of satellites.
The majority of successful aerospace businesses were founded by young individuals that came up with novel concepts and then implemented them well. There is a plethora of new aeronautical companies popping up in India, but we've highlighted some of the more promising ones here.
List of Top Aerospace Companies In India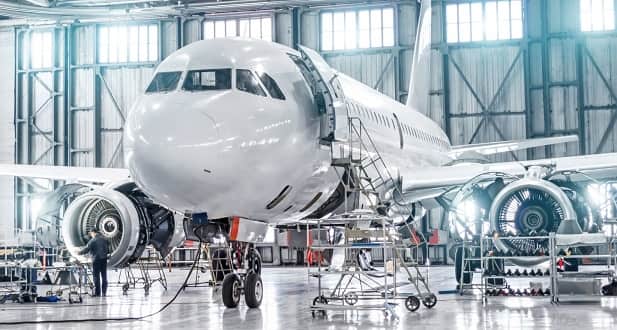 1. Astrome
Neha Satak & Prasad HL Bhat created Astrome, one of India's leading aerospace businesses, in 2015. It is based out of Bengaluru in India. The company's foundation is in the wireless sector; it targets the residential, educational, healthcare, and commercial markets by delivering services and solutions such as affordable, high-speed, and dependable Internet. The company's chief executive claims that 198 satellites will be placed in Low Earth Orbit. Their purpose will be to make the internet widely available around the world.
Africa, Southeast Asia, South Asia, Mideast, South America, are among the world's most densely populated regions, and the satellites will settle there.
2. Pixxel
In 2018, Awais Ahmed & Kshitij Khandelwal launched one of India's most successful space startups: Pixxel. Defense and space are the foundations of the business. Bengaluru, Karnataka, is home to its headquarters. Climate surveillance, crop yield forecasting, urban planning, and disaster response are just some of the areas that the firm is working to improve.
Pixxel CEO Awais Ahmed said the company hopes to deploy satellites that will help governments and businesses collect data for use in AI-powered analyses of climate, agriculture, defence, the spread of agricultural pests and illnesses, natural disasters, forest fires, and more. growX, Blume, and Lightspeed have invested a combined $5M in the company in preparation for the first satellite launch.
3. Agnikul Cosmos
Srinath Ravichandran & Moin SPM launched Agnikul Cosmos in 2017, and it is a startup in the aerospace industry. The Chennai is the headquarter of this defense and space sector firm. The company's primary focus is on creating low-cost Mini launch systems for use with small satellites.
It's the only aerospace startup in India that employs 3-D printing to create rocket engines that can be manufactured in a single piece. The business is making a lightweight rocket that can carry 200 kilogrammes. Series A finance brought in 23.4 crores for it.
4. Skyroot
Skyroot, co-founded in 2018 by Pawan Chandana & Naga Bharath Daka, is one of India's most promising aerospace businesses. Both founders have extensive backgrounds in science and worked for ISRO. Headquarters are in Hyderabad, Telangana, and the business focuses on the defence and space industries.
The primary goal of Skyroot is to manufacture rocket ships. Skyroot is the first privately held enterprise in India with the capability to create a domestic rocket engine. Vikram I, Vikram II, and Vikram III are only a few of the company's many product introductions. The goal is to build India's first privately funded rockets. The company has raised $4.3 million in investment.
5. Kawa Space
Formed in 2019, Kawa Space is indeed an Indian aerospace business founded by Kris Nair & Bala Menon. Its headquarters are in Mumbai, Maharashtra, and it is the newest aerospace startup in the world. The core business of the corporation is in the aerospace and defence sectors. The startup's primary goal is the creation of satellites for monitoring Earth from space.
The company creates and maintains the space infrastructure that stands for the corporation. The customers who work in sectors of government, finance, agriculture, and tactical risk assessment, they all use Kawa space's offerings. As the creator of Paytm, Vijay Shekhar Sharma is one of the investors of Kawa Space.
6. XOVIAN
Raghav Sharma & Ankit Bhateja established the Indian aerospace firm XOVIAN in 2011. The headquarters for the new company can be found in New Delhi. The company's primary mission is to create long-term, economically viable options for satellite federation at a cheap price point. A founding member of the World Federation of Aerospace Industries, this company is off to a stellar start (IAF).
In 2014, it released its debut offering to the market: a satellite called CANSAT. This group's extensive background in satellite technology has helped the firm establish valuable connections. The company also facilitates educational & research-based programs to link the business world with the academic world. XOVIAN is currently engaged in producing satellite components, high altitude balloons, including CANSAT sounding rockets.
7. Bellatrix Aerospace
One of India's most successful aerospace businesses, Bellatrix Aerospace was launched in 2015 by Rohan M. Ganapathy and Yashas Karanam. The Coimbatore-based firm develops and manufactures electric propulsion system for satellites, and its primary business activity is research and development. The company's primary goal is to reduce the price tag of a satellite launch by employing its proprietary electric propulsion technology.
The business is now working on a rocket they name "Chetak." It will be inexpensive and reusable since it will be built using cutting-edge materials like carbon composite. The engine of its missile is the first to use Methane & liquid oxygen. The business has also developed a (MET) for electric satellite propulsion, which is more powerful and durable than conventional thrusters.
8. Earth2Orbit
When Sushmita Mohanty started Earth2Orbit in 2007, it was one of several new companies in the aerospace industry. This company represents India's initial foray into the private space industry. Offering services and products like space launch advisory & consulting is the company's primary focus. Mumbai, Bangalore, Ahmedabad, and Trivandrum are just few of the other Indian locations where the firm has established a foothold. Additionally, the company maintains branches in international hubs
9. Dhruva Space
The Indian aerospace firm Dhruva Space was established in 2012 by Abhishek Raju, Sanjay Nekkanti, & Narayan Prasad. The primary office of the firm is in Bangalore. It was in Sweden and Germany where startup founder Sanjay Nekkanti gained his knowledge of satellites and space sensors.
Sanjay returned to India in 2012 and immediately launched a SpaceTech firm, but the workload quickly became too much for him. The company's primary objective is to create a commercial spacecraft manufacturing sector in the country. The company has agreed to work with ISRO to develop a successor to the 2005-launched HAMSAT-1 satellite.
The idea of the project is to meet the needs of the public in areas such as emergency radio communication, education, and disaster management. The Bengaluru-based company Dhruva Space is currently developing AIT for microsatellites.
10. Exseed Space
Kris Nair created the Indian aerospace business Exseed space in 2017. The company's primary objective is to dominate the spaceship manufacturing market. It manufactures satellites with low-cost knowledge and state-of-the-art technology. ISRO chose Exseed Space as the first Indian aerospace startup to develop huge satellites for ISRO, and the company was also awarded a contract to manufacture 9–15 satellites weighing 4,000 kilogrammes each for the Indian Space Program.
Final Verdict
Many new aerospace companies have been founded in India in recent years, contributing to the sector's rapid expansion. These businesses supply a wide variety of goods and services to aerospace and military sectors.
It is anticipated that the growth of India's aerospace sector would continue in the next years due to the government's commitment to the country's infrastructural development. That means there will be room for both national and international firms in this expanding sector.
The above-mentioned aerospace companies are best and they are contributing to the defense sector widely.