Well, as you may already know, a departmental store is a place where you can buy every household item from a needle to a big home appliance and anything in between. And if you live in a big city, then you can find these types of stores nearby pretty easily. Whether you need to shop for clothes, groceries, electronics, or any other household item, a nearby departmental store is the place where you should be heading right now.
Well, certainly, there are a lot of perks of a departmental store for both the owner and the customers, but what about the other side of things? If you are also wondering about that, then you are at the right place because we are about to dive deep into the possible advantages and disadvantages of departmental stores. Without wasting any more time, let's get down to it then, shall we?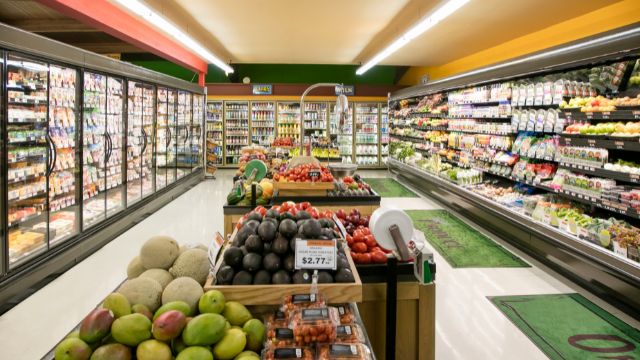 Advantages Of Departmental Store
Why not first take a good look at the possible advantages of a departmental store? Seems like a good idea, isn't it?
1. The Convenience Factor
When it comes to the perks of departmental stores, the biggest one is for sure the convenience factor for the customers. See, when you walk through the doors of a departmental store, you know that you'll have the option to buy every household item under one roof. This means you do not need to travel to different places, deal with traffic, and things like that. Doesn't that sound convenient?
2. Brand Variety
See, departmental stores are known to have all sorts of products from different brands. Let's suppose, you want to buy a Television for your house and for that, you head to a nearby department store. In there, you'll find various types of TVs, and not just types, you'll see that the departmental store also has brand options, from luxurious brands to more affordable options as well. That way, you can compare different brands pretty easily, and buy the item as per your needs and of course, budget.
3. Different Treatment For The Customers
Departmental stores are known to provide the best shopping experience for a customer with their additional services such as wrapping, alterations, personal shopping assistance, and in-store cafes or restaurants. All of this is done to make the customers' shopping experience more enjoyable and fun.
4. Window Displays
Oftentimes you may have seen the window displays in departmental stores, right? Well, that is something truly amazing about departmental stores because it helps them bring in more customers. The thing with these types of product displays is that they create curiosity and excitement among the customers who are just passing by. And most of the time, when a customer sees their favorite or desired product on the display, they just head inside the store and check it out, and if they like it, then they end up buying that product.
5. Sales and Discounts
Unlike regular shopping centers or stores, departmental stores are up a notch in a department that excites you the most about shopping. Yeah, we are talking about the ongoing sales and discounts on special occasions. This is ultimately a good thing for both the customers and the owner of the store. Why? Well, as a customer, you get to save money on your shopping and the store owner gets to clear up their stock faster. It is truly a win-win.
6. Rising Online Presence
Lately, you may have seen your favorite departmental store encouraging people to visit their online store as well. Right? Well, that is like the store is riding the digital wave, don't you think? With everything going online, it is better for the store owners to transition to the online e-commerce store which offers even more convenience to the customers, and it helps the store owners save some money as well in the long run.
7. Customer Loyalty Programs
If you have been shopping consistently at a departmental store for a long time now, then you may already know what their customer loyalty programs are. Correct? These are the programs to encourage the most loyal customers of the store to keep coming back, and in return, they are awarded special deals and discounts tailor-made just for them.
Disadvantages Of Departmental Store
Now, off to the not-so-shiny side of things when it comes to departmental stores. And yeah, there is a lot to talk about here.
1. Busy All The Time
Because departmental stores have a customer-centric approach, they make sure to enhance the shopping experience of every customer, that's why you see all that crowd and rush in departmental stores. And that is one of the biggest disadvantages of such stores from a customer's viewpoint. It is true that not everyone likes crowded areas, and if a store is crowded too much, then it can scare away potential customers.
2. No Personalized Experience
In many departmental stores, you'll find assistance with your shopping, but it is nothing compared to the smaller and more specific stores. In departmental stores, you can feel like you are the one who needs to do all the things with getting to know about the product, and all of that stuff. Some people prefer it that way, but most people want a personalized shopping experience where the store owner or the staff guides them to the right product that is perfect as per their needs and budget as well.
3. Waiting Line For Checkout
As you already know how crowded the departmental stores can be, right? Well, that also comes with another disadvantage, which is the long lines at the checkout counter. In some cases, if there are self-checkout counters, then you'll find a long waiting line there as well. More people buying stuff means a longer waiting line for checkouts, and there is not much that the stores can do about this.
4. Inconsistencies In Pricing
Departmental stores are famous because of their lower pricing compared to the regular niche product stores, however, sometimes it happens that you find a specific product's pricing way higher than another store in your area. Sure, this can only be an error sometimes, but many department stores do this when that particular product's demand is higher, but there aren't many units in their stock. It is a simple supply-and-demand game.
5. Security Concerns
Now this last negative of a departmental store is more of a concern for the owner of the store. See, a large store means more people coming in and buying stuff, and that results in more cases of theft or people trying to leave without paying. As an owner of the store, you can have some security systems in place, like camera systems, and guards at the doors, but still, many people figure out a way to do what they wanna do. And that is something you must deal with or else, it can end up costing a lot in the long run.
Conclusion
There you have it. Now you know why a departmental store can be a great way to do shopping for customers, and how it can be beneficial for the owner as well. However, like everything else in life, there sure are some challenges with departmental stores, but if you know how to mitigate them, you'll be good for the most part.